ARTIST
A star was born the moment a young girl by the name of Dor Lata fell in love with the image of herself dressed in her mother's clothes and singing passionately into a hair brush, with all the heart and soul of a rock star in the making a la Chrissie Hynde meets Kate Bush. She was so determined to follow this dream that at the tender age of five she took her mother aside and explained that she would be on tour as soon as she grew up but the young Dor promised that she would call home every day. As a teenager she was classically educated with formal opera training and achieved success in her homeland of Poland. In the blink of an eye she was touring Europe, Canada and America just as she had predicted as a young child and of course keeping her promise to her mother, she still calls home every day!
Dor eventually settled down in New York City, attracting underground attention in the typical roster of singer/songwriter clubs with her edgy, European style. Soon she was playing in the Village in the clubs: Bitter End, Elbow Room, Arlene's Grocery, CB's Gallery, Downtime, Pianos, etc. Dor befriended guitarist Ann Klein (Natalie Imbruglia, Joan Osborne) and attracted the attention of producer Larry Mitchell (Tracy Chapman, Billy Squire). Dor recorded an EP in 2001, demonstrating her unique style and her hook-laden songs while singing about life and love in her new home in the United States. Dor's EP attracted the attention of Bob Leone and The Songwriters' Hall of Fame, where she was invited to participate in a feature showcase in December 2001.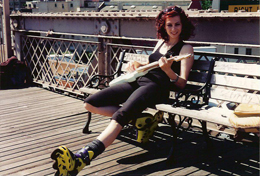 Her song "Hypnotize Me" was a semi-finalist at MakeaStar.com, while-getting airplay on radio stations in the New York, New Jersey and Pennsylvania regions. Dor recorded a truly unique version of the Door's song, "The Spy," included on the Skipping Disc's compilation, "Love Her Madly."









Dor's successful EP parlayed into her first full-length CD released Spring 2003. Produced by Larry Michell and with two songs produced by Dan Wise and several songs with lyrics co written with Sherry Stearn, Dor also included a special track sung in her native Polish. Dor was recently discovered by Steve Zuckerman, founder and chairman of the Global Entertainment and Media Summit, who has offered her several showcasing opportunities. Dor has five videos completed and her song "Stay," was featured by filmmaker Frank Slaten in his short, "Winter Chill."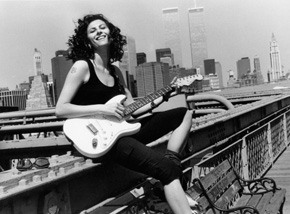 In 2005 Dor traveled to Canada to participate in the Toronto Music Festival where she met Nick Blagona, the producer and engineer who worked with Chicago, The Bee Gees, Police, Nazareth, David Bowie, Tina Turner and Roberta Flack, among others. Nick produced four of Dor's songs that she cowrote with her friend, singer/songwriter Drew Yowell. One of those songs, "Beautiful Feelings," caught the ears of Kenneth Sporn and Jason Baden. In 2006 they produced the video to this song, which can be seen on You Tube.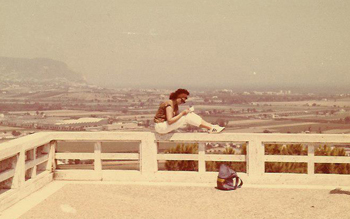 By 2006, Dor's song-writing took a more instrumental turn. She continued to write more songs such as "Dear Love," that she produced by herself. This video made it to You Tube, by way of the Sporn/Baden team once again, proving the second time's a charm. Dor still finds much inspiration in collaborating with her talented friend, musician Drew Yowell. She has also co written songs with lyricist Sherry Stearn, Janie Colter and Georgette Seamone. Today Dor continues writing and producing her own songs as well as composing her instrumental tunes.
In Dor's case, childhood dreams do come true if you only believe in them.